Valentine's 10K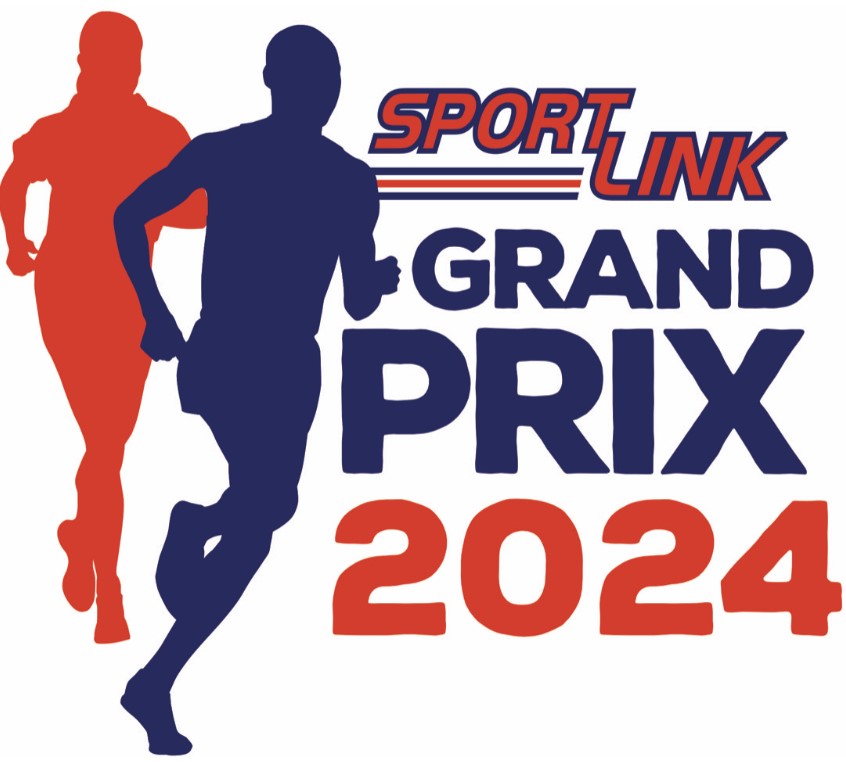 Norfolk Gazelles Valentine's 10km – 11th February 2024
From 10am Easton College
We are really pleased to announce the 2024 running of the Norfolk Gazelles Valentine 10k. Starting and finishing at Easton College. Once again the race is part of the ever popular Sportlink Grand Prix Series, and will be the second race in the Grand Prix.
The race always sells out so please dont miss out. Further details to follow.
Enter here: https://totalracetiming.co.uk/race/472
UKA Licence No Pending
Course Measurement Certificate No 21/387
Race starts at 10am
UKA Licence No: Pending
Course Measurement Certificate No: 21/387
We are really pleased to announce the 2024 running of the Norfolk Gazelles Valentine 10k. Starting and finishing at Easton College.
Entry £17 Affiliated, £19 Unaffiliated. Minimum Age 15 on the day.
As part of your entry you can also opt out of receiving a medal and we will make a donation to plant trees instead.
You can also opt to have your race number posted to you for a small additional charge.
Please note this course is not suitable for wheelchairs, and we will not permit runners with buggies or pets to run.
Venue & Car Parking
Race HQ: Race HQ will be at the Easton College, Bawburgh Road Norwich NR9 5DX.
PLEASE NOTE THERE IS ONLY PARKING FOR MARSHALS AND THOSE WITH ACCESSABILITY NEEDS AT THE COLLEGE.
Ample car parking is available for all participants at the Norfolk Showground utilising the carpark off Dunham Road.
What3words https://w3w.co/willing.birthdays.boosted
The venue is a short 5 minute walk from the car park.
Facilities
There are male and female toilets available at the College.
Chip Timing
We are using Total Race Timing for race entries.
Race numbers should be collected on the day at registration, open at 8.45am – so we recommend you arrive in good time to park, collect your race number and get settled. Runners to write their name, any medical condition, emergency contact name and contact number on reverse of their race number. There will be a secure bag drop area too at the race HQ.
The course will be marshalled and clearly signposted.

Race terms and conditions can be found here:- https://www.norfolkgazelles.co.uk/documents/Norfolk_Gazelles_Race_Terms_and_Conditions.pdf
FAQs
Is the race officially timed?
Official times will be provided by our timing company and will count for your new PB! These will be posted on social media and our website.
What is the terrain?
For 2024 this is a road 10k and takes in a variety of paved and country roads.
How old do I have to be to run?
15 years+ to take part in the 10k
Is there a medal for finishers?
Yes! Medals are provided for everyone who finishes the race. These will be available for collection after the race on the day. We will be offering an option for runners not to receive a medal and we will make a donation to plant a tree instead.
What time does the race start?
The Valentine's 10k will begin at 10am.
What is the date of the race?
The event takes place on Sunday 11th February 2023
Can I run with headphones?
No headphones will be permitted on this race (this includes bone conducting headphones). This is an England Athletic rule, anyone wearing headphones will be disqualified. This includes bone conducting headphones, which whilst approved by EA we want to ensure the safety of all runners and will be prohibited for this race. Runners found wearing headphones during or after the race WILL be disqualified.
Is there a bag drop?
There will be a bag drop available on the day although runners will leave items at their own risk. (Subject to any further changes in covid guidelines)
What are the prizes?
Overall winners 1st to 3rd Male/Female will be awarded trophies and excluded from age categories.
Trophies: First male 15-39; 40-44; 45-49; 50-54; 55-59; 60-64; 64-69, 70-74, 75+
Trophies: First female 15-39; 40-44; 45-49; 50-54; 55-59; 60-64; 64-69, 70-74, 75+
Team trophies: First male/female team (x3 runners). There will be a medal for every finisher.
Presentations will be on the day as soon as official results are confirmed. Runners to make arrangement to collect prizes not picked up on the day
Medical Support
Support is provided by MedPTS
Contacts
If we can be of any assistance whatsoever, please contact:
Ceri Theobald 07967059220
Or email racedirector@norfolkgazelles.co.uk
Finally, we really hope you enjoy the race on the day. If you are keen to progress as a runner and want to get involved in one of the friendliest clubs catering for all abilities with excellent coaching and facilities, please drop us a line.
SPORTLINK
The Sportlink Running & Fitness Grand Prix Series is a series of established road races at a variety of distances across the county of Norfolk.
The final standings will aggregate your best nine performances from any of the Grand Prix races in this year's Series Find out more about the SPORTLINK Grand Prix Series here :-
Sportlink Grand Prix 2023 races | Sportlink – Running & Fitness, Video Gait Analysis, Biomechanical Assessments For Runners Fitting & Advice – Gait Analysis Norwich, Norfolk
SPORTLINK SERVICES
Running shoes, Trainers, Sportswear and Equipment
Serious about running, fitness and sport, then get kitted out for all your requirements with a visit to the experts.
Sportlink Running & Fitness has more than 25 years experience in the sports industry providing first class and professional advice whilst helping you choose the right equipment for your individual and specific needs.
We have video gait analysis technology which uses a treadmill and Dartfish Digital Video Analysis software and we also have an on site sports injury clinic run by Charles Allen Walk to run - https://www.walktorun.co.uk/
Sportlink's video gait analysis uses a treadmill and Dartfish Digital Video Analysis software, which enables us to capture video and replay it in slow motion, as well as giving us the facility to measure angles and synchronise video clips side by side.
This helps us to analyse differences in gait patterns between running with old or unsuitable footwear, and new footwear suited to your biomechanical needs. For more info on video gait analysis please click here. Please note that in house video gait analysis is only a guide to your bio mechanical requirements.
Whilst we endeavour to give you the very best advice at all times, for those that may require a more rigorous analysis, Sportlink advise you to seek further advice from fully qualified podiatrists. At all times the customer makes the final choice when purchasing equipment and all our staff are only there to give you a guide as to what may suit your individual requirements.
we can help with...
Running Shoes, Clothing & Equipment
Video Gait Analysis
Biomechanical Assessments
Expert & Professional Advice
Qualified & Experienced Staff
Sports Injury Clinic (onsite)
Personal Training Plans
Sports Nutrition (Products & Plans)
Ample Free Parking
Open 7 Days A Week
Taverham Shop
Sportlink Running & Fitness
Unit 14 Taverham Garden Centre
Fir Covert Road
Taverham, Norwich
Norfolk, NR8 6HT
01603 868606
More info about Athletics Norfolk Road Running here:-
Road Running | Athletics Norfolk
Norfolk Road Running on facebook:-
Norfolk Road Running | Facebook